More than 6 lakh people die annually due to ambient air pollution alone. Are you protected against pollution health hazards?
Read on to know how pollution borne diseases have made health insurance a need of the hour.
Health Under Attack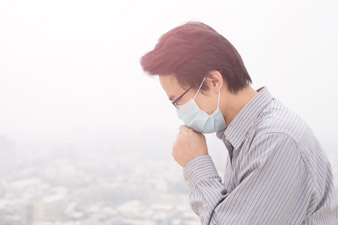 Pollution has become a national health hazard with air pollution being the fifth leading cause of deaths in the country. In a recent study by the Central Pollution Control Board (CPCB), 41 cities have been identified in the country with poor air quality. Air pollution trigger diseases like strokes, asthma, heart diseases, trachea infections, lower respiratory infection, lung cancer, etc.
Water pollution, on the other hand, affects millions of people every year through waterborne diseases like cholera, diarrhoea, dysentery, hepatitis, typhoid, intestinal worms, etc. A 2015 health report by the Centre for Science and Environment's (CSE) revealed that around 37.7 million people are affected by waterborne diseases every year, of which 1.5 million children succumb to diarrhoea.
Rising Treatment Costs Raise Common Man's Worries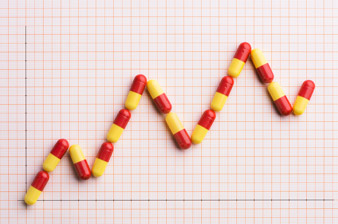 The cost of treating cardiovascular, respiratory and waterborne diseases has increased tremendously in the past few years. In a survey conducted by Hindustan Times in Mumbai, it was found that patients with lung complications spend between Rs. 10,000 - Rs. 2 lakh for their treatment annually.
It is estimated that 73 million working days are lost annually due to waterborne diseases resulting in a loss of $600 million to the country's economy every year. On an average, a family spends 10% of the monthly household income per infected person. As per ICICI Lombard's recent estimates, the average cost of hospitalisation has increased from Rs. 41,391 in 2015 to Rs. 45,104 in 2016, which means health insurance that takes care of these expenses is important than ever before.
Rise in Pollution Related Claims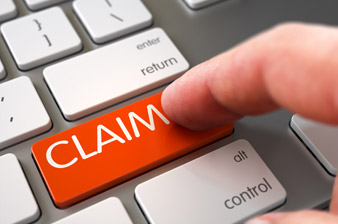 The number of water pollution related claims have witnessed a rise of 15-18%, whereas, air pollution related claims have seen a 12-15% rise in the past three years. Respiratory disorder related hospitalisation claims, in particular, have seen a rise of 7.5% from 4.3% during the same time period.
The average claim size varies in the range of Rs. 25,000 - Rs. 28,000 annually. While claims made for air pollution-related diseases are the highest with an average claim of Rs. 78,000, claim for water pollution diseases averages at Rs. 60,000. The severity of cases has also risen in the past few years. The cases which could be treated easily before require hospitalisation, taking the claims toll even higher.
While pollution-related claims have risen drastically, a majority of expenses that the common man pays out of pocket goes undocumented due to lack of health insurance. Gaps in awareness towards the benefits of having an umbrella coverage can be attributed to the low insurance penetration in India. The government and regulatory authority, hence, seek to incentivise and provide attractive discounts to cover this gap. A good news for customers, this move will deepen the outreach of health insurance and consequently, make way for a healthier nation.
Being the world's fastest growing economy, cases of pollution borne diseases are expected to increase. With rising medical costs and hospitalisation expenses, it is a smart and safe option to adopt a comprehensive and adequate health insurance plan for the entire family.
Source:
http://economictimes.indiatimes.com/wealth/insure/increasing-pollution-underlines-need-for-health-insurance/articleshow/55510578.cms