Winters can be tough for some and enjoyable for the others. But no matter how well you cope, you are susceptible to its harsh effects if you are not careful.
Keep calm and layer up with these amazing tips that will ready you for the chilly winter in an effective and stylish way.
Follow the Three-part Layering Technique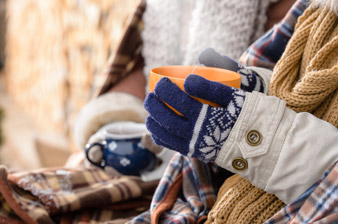 The best way to stay warm and cosy is to layer up. In the three-part layering technique, the inner layer maintains your moisture and keeps you dry, the base layer acts as an insulator, and the outer or shell layer protects your skin from the direct contact of the wind or rain. Depending upon the intensity of the temperature, activities, and changes in the weather you can add or remove the layers as you want. This technique works for extreme as well as moderately cold conditions.
However, clothing only traps your body heat. Being physically active helps build a warm core as the body releases heat by burning calories. It is also recommended to wear bright colours in case of a foggy weather.
Warm-up with Super Foods
Curl up with a mug of hot chocolate or start your mornings with a bowl of piping hot soup. The best way to keep yourself toasty in winters is to treat yourself with steaming delicacies that are both tasty and healthy.
Dry fruits, ginger-based drinks with honey, milk with a pinch of turmeric (called turmeric latte in uptown cafés) are some wondrous foods. Invite your friends and family over and indulge in homemade cookies and cakes. The warmth emanating from the oven is sure to keep your household cosy. Also, don't forget to stay hydrated with green or ginger tea.
Install a Fireplace or Heater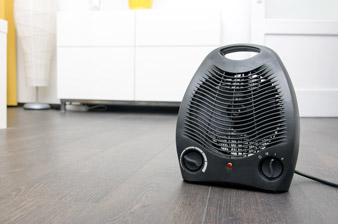 Isn't it difficult walking on chilly floors and step out of a shower in cold weathers? There are many simple ways to warm-up your house, installing an electric fireplace is one of them. A fireplace not only keeps you toasty in winters, but also spruces up the ambience beautifully.
If your home is not suited for a fireplace, insulate with weatherproof windows or simply install a heater which will act as a saviour during the harsh and unpredictable cold weather. You can even turn on your ceiling fan at a low speed to bring down the hot air that rises. However, make sure to keep all flammable items away from the direct heat, including rugs, curtains, bedsheets, paper, etc. Also, keep it out of reach from pets or children, and place the appliance on a hard heat resistant surface.
Strengthen your Immune System
The winter season is notorious for affecting the masses with flu and fever since times immemorial. Make sure you:
Eat wholesome, fibrous food that provides ample calories and boosts immunity
Up your Vitamin C intake
Enjoy the sun when you can to increase Vitamin D that plays a major role in immunity as well
Change damp clothes as soon as possible
Cook with herbs and spices that help in the upkeep of your immunity
Stay hydrated as the cold weather often kills thirst
Sleep longer and comfortably to get proper rest
Go the probiotic way to enhance digestion, thereby taking care of the good bacteria that keep you strong
Avoid unnecessary medication
Stay away from alcohol, as opposed to common belief, alcoholic beverages lower your core temperature
Exercise your way to fitness. Even a brisk walk will generate enough heat to keep you warm and keep away those winter blues
Wear the Right Accessories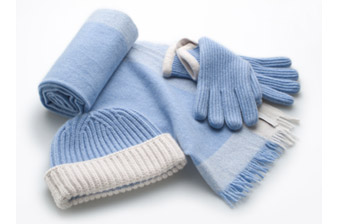 Woollen gloves, ear bands, waterproof shoes and socks are just a few essentials that you must stock up right away to face the upcoming winter. Even a wrap-around scarf is important to shield your neck. If you are planning to go for early morning walks in winters make sure you wear the right shoes that will help you move around with ease and keep your feet cosy.
Allow the Sun's Rays to Get In
The first instinctive reaction to cold weathers is to shut every gap and hole of homes and cuddle up on a bed. However, you prevent proper ventilation inside your home this way. It's important to let sun's rays to shine through the windows to naturally heat up your home. Also, if your house is damp due to constant moisture retention, a hint of natural sun's heat will dry up your home and enliven your surroundings for free!