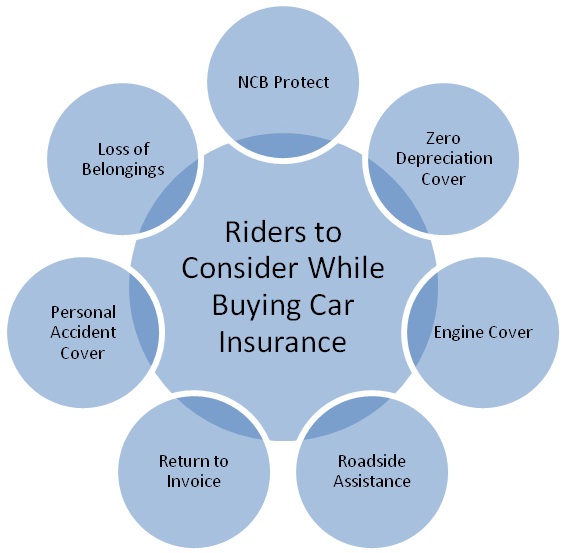 Value for money has always been the quintessential yardstick while short-listing a vehicle to buy. While 'mileage' takes center stage prior to the purchase, expenses pertaining to maintenance, running cost, and insurance are the key considerations in the post-purchase period.




Luckily, when it comes to maintaining the car, insurance companies are taking the lead and offering smarter options covering almost all the boxes. However, most car owners remain unaware about the extraordinary coverage options that are available at a nominal additional cost and have the potential to make a big difference.




Here are a few such insurance add-ons (popularly known as riders) and their unique features:


No Claim Bonus (NCB) Protect

Most policyholders are aware of the No Claim Bonus that accrues in case a claim is not made in the previous year. Insurance companies offer this as a discount on the premium. You can carry forward NCB year on year up to a maximum limit of 50%. However, in case of a claim, the NCB is nullified. This is where No Claim Bonus (NCB) Protect comes handy.




NCB Protect offers you the option of safeguarding the NCB earned and accumulated. This cover lets you make a claim while retaining a considerable portion of the accumulated NCB.


Personal Accident Cover of Driver and Passengers

Personal accident cover offers compensation in case the driver or passengers of the car meet with an accidental death or suffer physical injuries. Minor and major accidents are covered under this add-on. The driver/ car owner's nominee is eligible for a claim of 100% in the eventuality of death or permanent disability. Please note that this add-on can be availed for only one of the cars owned by a person.


Zero Depreciation Cover

Under this add-on, you are eligible to claim the full amount for replacing damaged parts of your car. In normal plans, the insurer deducts depreciation for parts composed with materials like rubber, plastic, fiber, and others. Zero Depreciation feature provides you an option to receive the full claim without depreciation. This add-on is ideal for cars that are less than 3 years old.


Engine Cover

The engine is amongst the most expensive components of a car. Hence, extending your car insurance to cover expenses related to a defunct engine is prudent. This add-on safeguards car owners from potential damages due to any kind of engine failure or external damages like flooding, etc.


Roadside Assistance (RSA)

Roadside assistance is extremely critical in case your car breaks down on the road and leaves you stranded. Under RSA, the insurer assumes the responsibility for seamless coordination and arrangement of services like towing, flat tire change, battery jump-start, mechanic visit, fuel refill, key pick up, etc. You only need to pay a nominal extra premium, while the cost of providing the service is borne by the insurer.


Return to Invoice (RTI)

RTI is an add-on apt for cars less than a year old. This feature provides the owner with 100% reimbursement of the car value in the event of the car becoming completely damaged (total loss).

Loss of Personal Belongings

Loss of Personal Belongings offers compensation in case of loss of valuable items like laptops and mobile phones from a locked vehicle. Car owners can make such a claim after filing a FIR with the nearest police station.




Get the most of your car insurance cover; aim at optimizing the extent of insurance with these beneficial add-ons.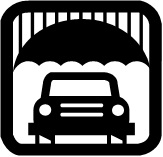 Disclaimer: Insurance Awareness initiative. ICICI Lombard General Insurance Company Limited, ICICI Lombard House, 414, Veer Savarkar Marg, Prabhadevi, Mumbai - 400025. IRDA Reg. No. 115. Toll Free 1800 2666 Fax no - 022 61961323. Email us at customersupport@icicilombard.com Visit www.icicilombard.com CIN: (U67200MH2000PLC129408). EC014AA1832IA